How is Summit Station Dairy Planning to Expand in Canada?
Milk delivery businesses have become quite popular in recent times. The popularity of milk delivery services can be attributed to a combination of convenience, quality, sustainability, nostalgia, technology, and changing consumer preferences.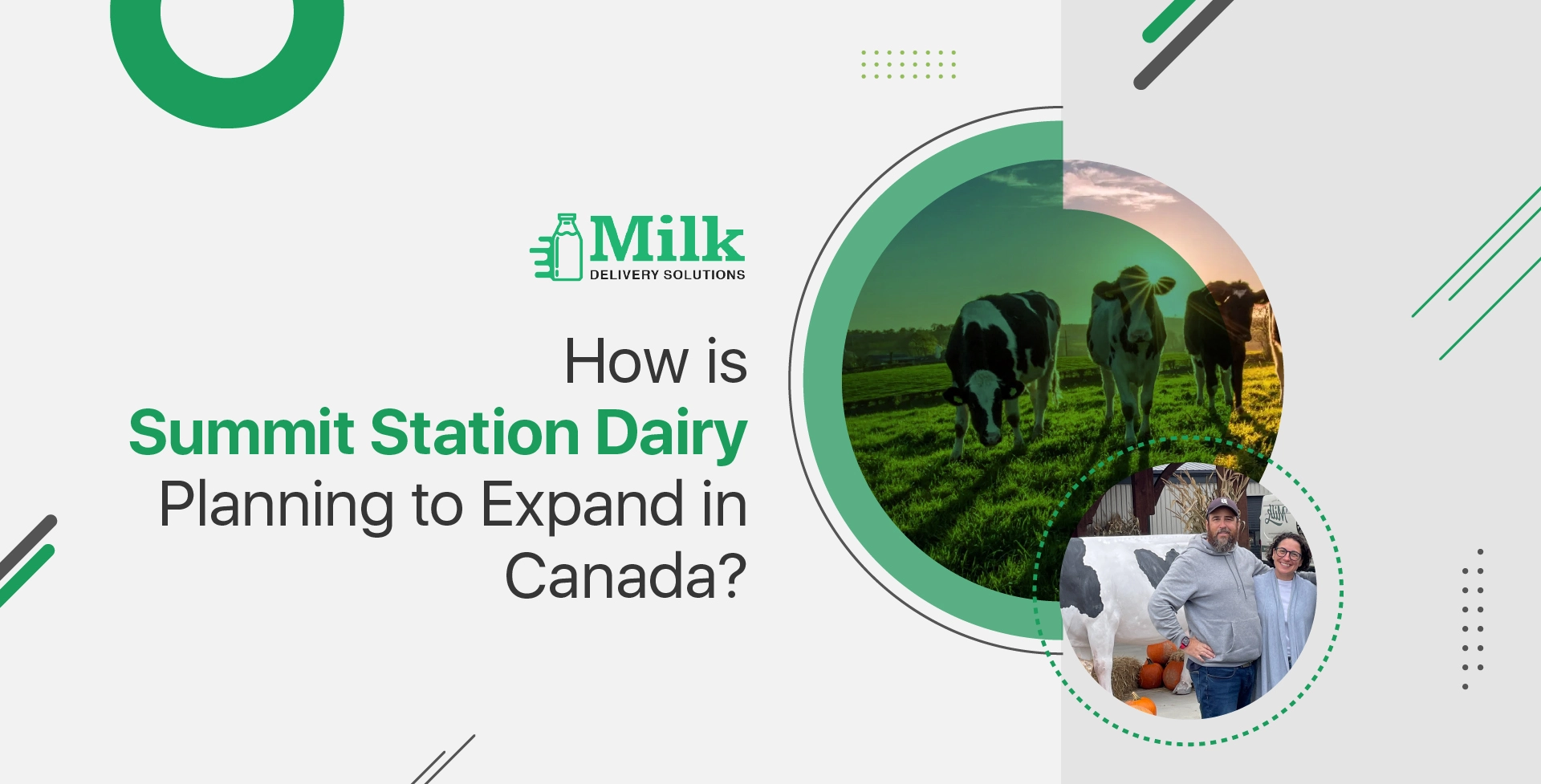 Today, we will talk about Summit Station Dairy's Service, a renowned milk delivery business in Hamilton, Canada.  Approx. 20,000 litres of milk is produced, which is picked up by dairy farmers in Ontario to be put on store shelves under the name of brands like Hewitt.
The Loewith family has owned Summit Station, a dairy farm in Hamilton for almost 80 years. Now that they've decided to revisit the past by offering milk delivery services, they've decided to step up in the future. 
Steps they have taken to expand their milk business:
The Loewith family decided to build their own store and launch a home-delivery milk service three years ago. However, they executed the plan in October 2023. 
The following actions they took to grow their company could also benefit yours:
Up-selling and cross-selling
Up-selling and cross-selling are two great ways to expand your business. In up-selling a high-end variant of the existing product is promoted, whereas in cross-selling, businesses invite customers to buy and try related products. For example, upselling- simple milk such as toned milk, double cream, etc. and cross-selling milk such as chocolate milk, almond milk, etc. 'Milk Delivery Solutions' has given them the platform to showcase their products on the delivery app (Android and iOS) and website, where their customers can place orders.   
Adopting the D2C model
The family has never run milk delivery services on their own; instead, they supplied milk to the Royal Oak dairy, which was then delivered in Hamilton. But now they have decided to sell milk directly to consumers to expand their business. Our delivery solution has offered them dairy delivery software that connects the seller and the buyers without interference from intermediaries.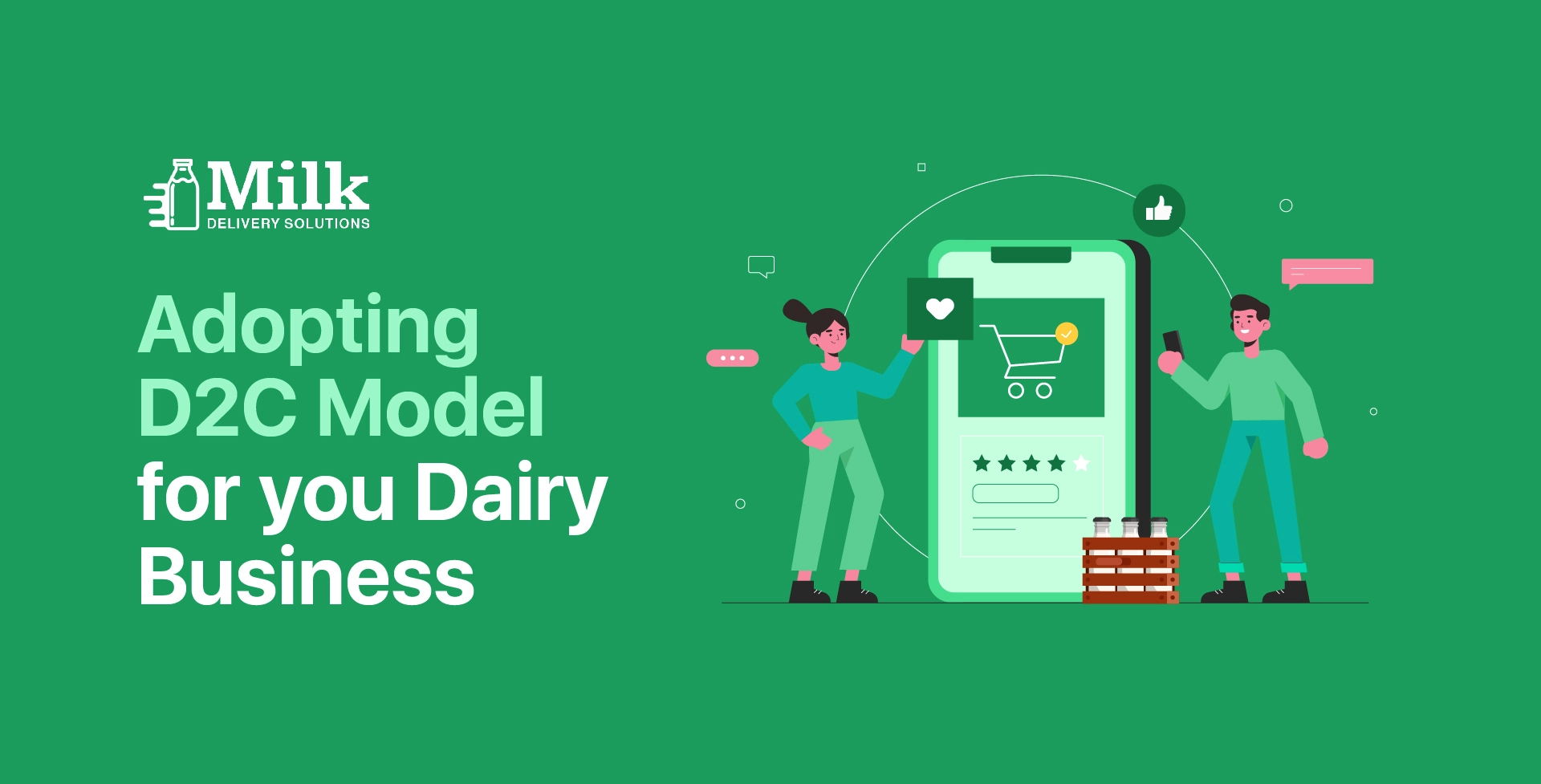 Offering ongoing scheduled deliveries
They are allowing their customers to place one-time orders and ongoing scheduled orders. Through ongoing scheduled deliveries, customers can receive milk on their preferred days and at a time that is convenient for them (Summit Station). Our milk delivery software supports both one-time orders and ongoing scheduled orders.
Efficient delivery planning
Dave, one of the owners of Summit Station, said that the farm, along with the dairy producers in the province, has the goal of going carbon-free by 2050. To achieve this, efficient delivery planning is crucial. This helps reduce fuel consumption and the impact of carbon footprinting due to carbon emissions. 
Our software's route optimization feature generates the shortest delivery route and sequences the deliveries to reduce delivery turnaround time and ensure accurate and on-time deliveries. 
Make business time and cost-efficient
Milk delivery software has streamlined the milk distribution process and made it efficient. Processes like order management, stock management, payment collection and reconciliation and delivery planning are automated, which results in fast and accurate deliveries.   
They went from managing the business manually to automating it. Vendors that use manual management are required to employ workers because it is still prone to mistakes, delaying deliveries and decreasing customer satisfaction.
Are you looking forward to scaling your business?
If you are a future entrepreneur with great vision and goals, you are in the right place. We at 'Milk Delivery Solutions' are always eager to partner with passionate entrepreneurs and cater to necessary digital tools for smooth business operations. 
Contact us today to see how we can help your milk delivery business scale and grow.