6 Tips to Choose Best Milk Order Management Software
Milk order management software is an automated platform that allows business owners to streamline and increase the efficiency, productivity and profitability of their dairy business.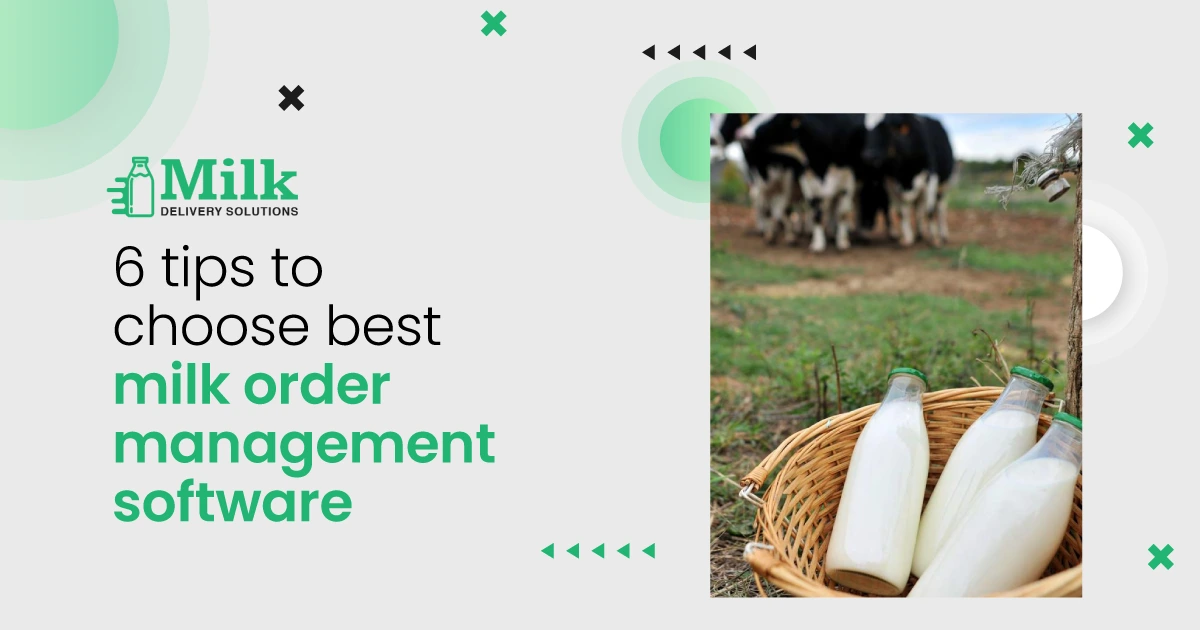 However, choosing the right technology is the most crucial step when thinking of automating the business. Or, you might end up paying for additional features that you might not need. 
Here's all you need to know about before choosing milk order management software. 
Easy to use and affordable- The software should be and is easy to use. The software should not only be customer-friendly but also business-friendly, and easy to use and understand. Always check the features whether are useful for your business or not. It is always better to go for software that is specifically designed for dairy businesses so that you do not end up wasting your money on the feature you don't need.   
Automates order management- The software should automate your entire order management process and requires very little human interaction. The processes that need to be automated are- auto-assign drivers, order auto-despatch, auto-generates and send order summary and invoice via email and sms, and automated notifications (order acceptance, live order status, pending payments, and low wallet balance).   
Inventory Management- The dairy milk management software you are opting for should be able to give you the precise detail of the inventory. You should be able to get the inventory data on required stock to fulfil customers' demands, the available stock in the warehouse, and the extra stock you need to collect to be able to fulfil the demand of the customers.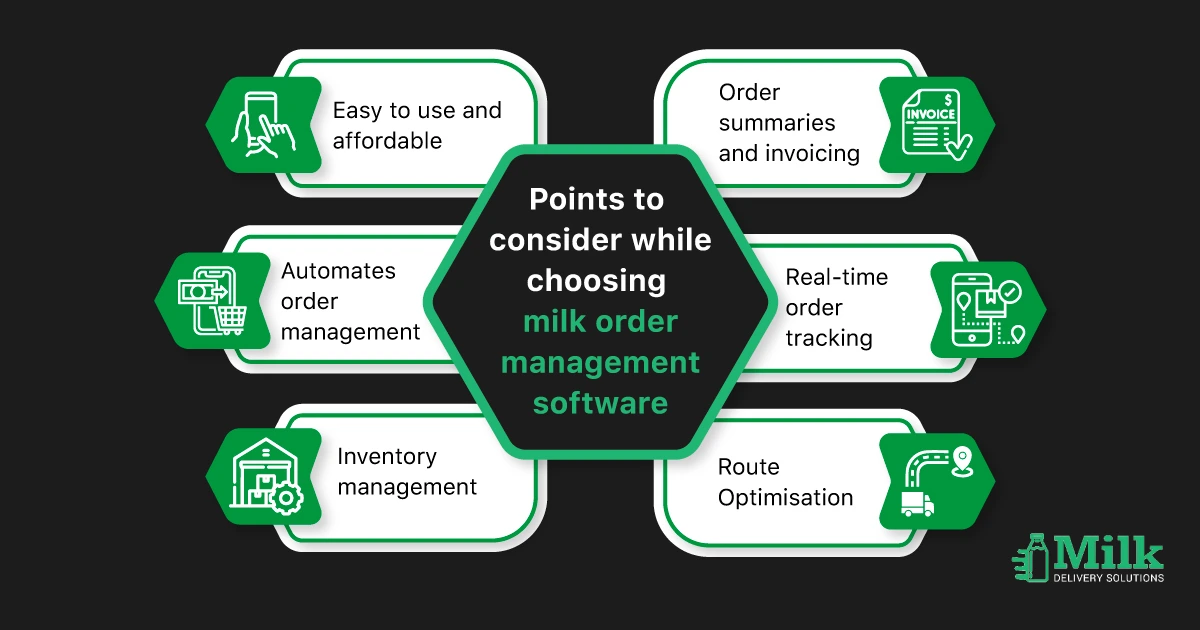 Order summaries and invoicing- The software should auto-generate order summaries and invoices that are also sent automatically to the customers via email and sms. The order summaries and invoices can also be accessed from the customers' application. The invoices should be payment link-based, which allows customers to pay directly from the invoice.  
Real-time order tracking- Real-time order tracking is a must feature of the software. The software should auto-generate order status updates for the customers starting from order acceptance to order delivery. This increases the transparency between the customers and the business which adds value to the brand.   
Route Optimisation- Auto-route optimisation is one of the crucial features of milk order management which can help you reduce the turnaround time and cut off delivery fuel costs. The feature optimises the delivery path and creates the shortest path in which delivery has to be made. This assures timely, accurate and cost-effective deliveries. 
Choosing a milk order management software can be confusing. However, considering the aforementioned major features and your requirement can make your search easy. Make sure you do your own research and take a demo before making any decision.
If you are interested in knowing more about milk order management software and are looking for one, we might help: Discuss with Experts