Why Milk Order Management Software is Essential?
Milk order management software is an integrated platform that automates the entire order management process. The software allows the process to be operated seamlessly and efficiently.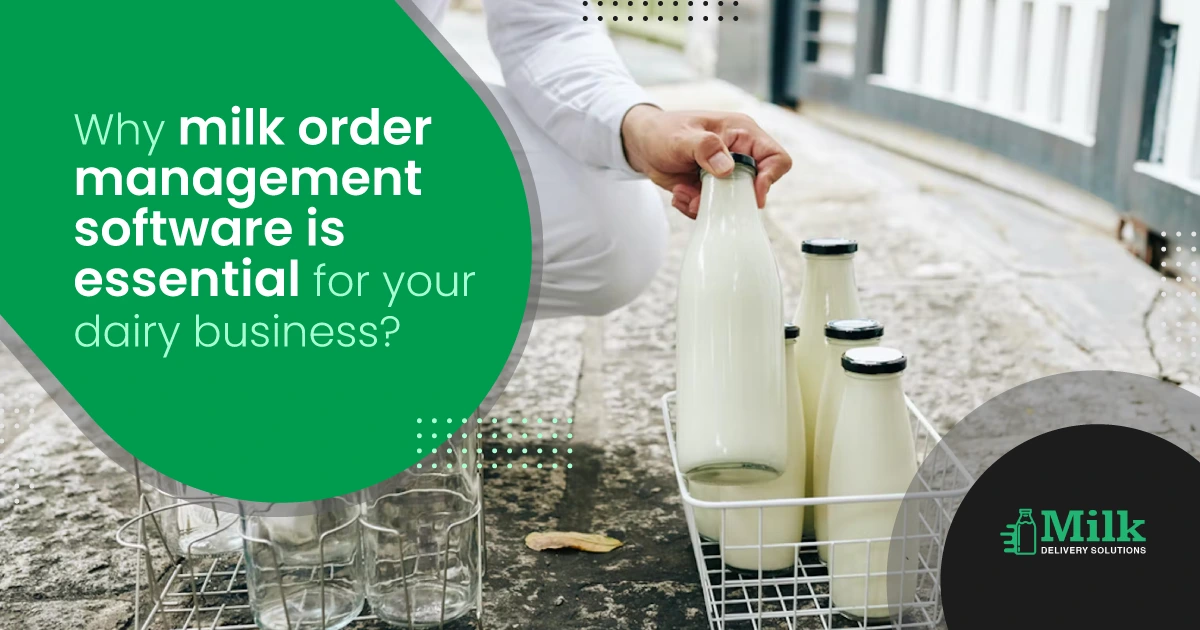 The system allows businesses to reduce overall operational costs while increasing productivity. This is why 48% of businesses are installing automation solutions to automate manual tasks. 
Here is all you need to know about why milk order management software is essential for your dairy business.
Importance of milk management software in the dairy business?
Track the entire dairy business- Dairy milk management software allows business owners to manage and track their entire business from the admin panel. The admin panel is a master platform that reflects all the activities of customers and drivers on their platform. Businesses can track their inventory (available inventory, required inventory and extra inventory required to fulfil customers' demand) sales (overall sales and product sales), data (customer and order) and order status (pending, delivered and rejected orders).      
To Track driver performance- Businesses can live track their delivery drivers and keep a check on their progress. Tracking the vehicles and drivers helps in keeping accurate detail of data and usage. Identifying the shortest route ensures fast and efficient deliveries. The performance of the drivers helps in understanding the productivity of the process. The software allows businesses to maintain the drivers' logs accurately without relying on the driver.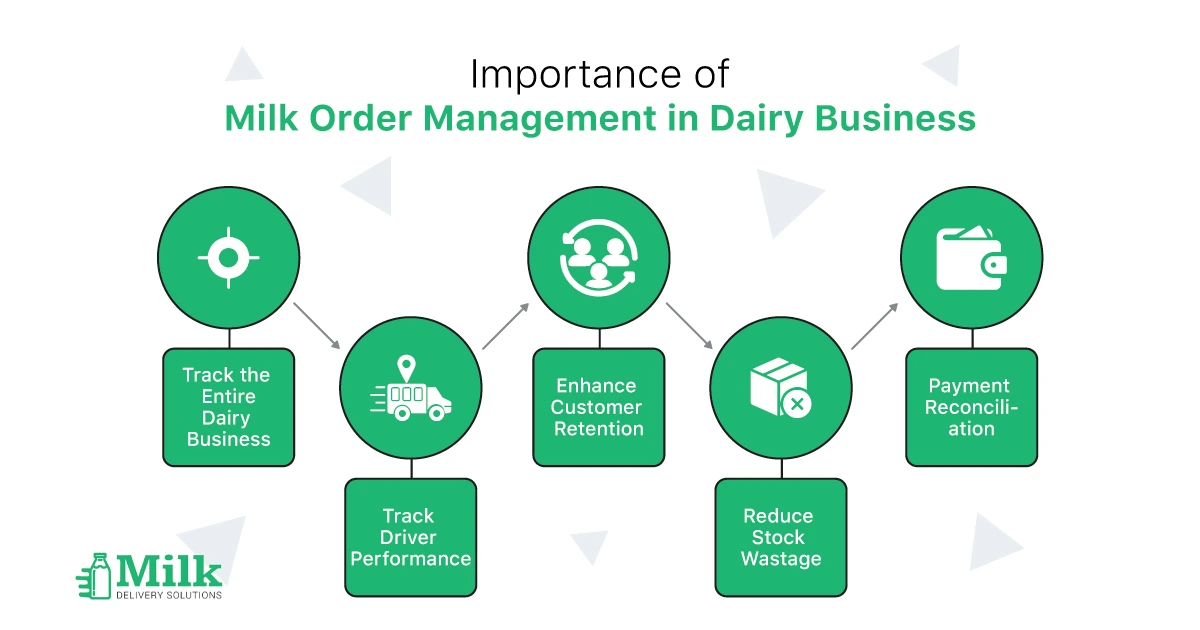 To Enhance customer retention & acquisition- An easy-to-use platform and timely deliveries are two major factors that enhance customer experience. The customers can place or modify their one-time or subscription orders from the customer application. The software promotes transparency and builds a healthy customer-business relationship. Good customer satisfaction ensures an improved customer retention rate and makes the customer acquisition process easier.   
To Reduce stock wastage- The order management software generates a stock report that gives precise data on the stock that is available in the warehouse, how much is the requirement and how much more is required to fulfil the customers' demands. The stock reports make sure that the business never goes out of stock or has excess stock. The optimum amount of stock ensures that the customers' demand is fulfilled without stock being wasted.    
For Payment reconciliation- The software assists businesses at the time of payment reconciliation. The clear and auto-updated payment details (pending, paid or partly paid) of the customers with businesses help them while reconciling the payments at the end of the month. 
Dairy milk management simplifies the order management process and allows businesses to not only streamline operational costs but also allows them to plan their future sales and scale up the business. 
If you are interested in learning more about Milk Order Management Software and seeing how we can help you streamline your business: Talk to Our Expert