How is Milk Delivery Management Software useful for Dairy farms?
Dairy farms produce a lot of milk and need to have a way to keep track of it.
Milk Delivery Management Software provides dairy farms with a simple interface that allows them to oversee a range of operations, from tracking the volume and temperature of their shipments, to managing inventory levels and supplier contracts.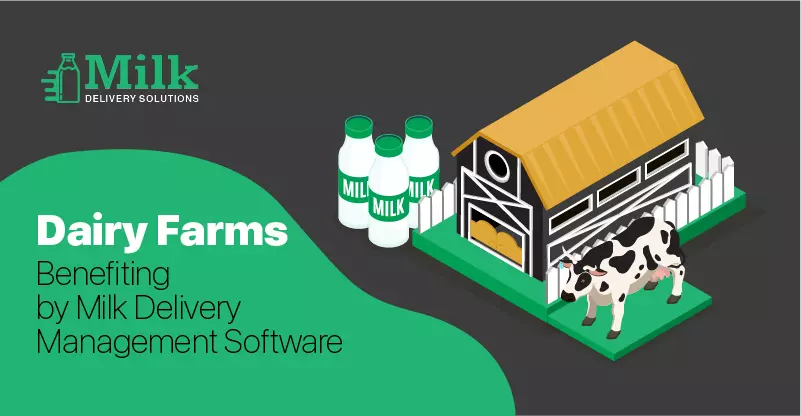 The software also streamlines billing processes by eliminating manual order entry.
The benefit of using such software is that it cuts down on administrative costs such as paperwork, telephone calls, and email chains. This simplifies the process for both farmers and suppliers, making it more efficient for everyone involved.
Often, the delivery of milk is a mundane task that can be boring and time-consuming for employees. But, this software helps them avoid any hiccups in the process of delivery.
Dairy management is useful for:
Dairy cooperation: If your dairy is a large organization with thousands of employees or a million liters of milk products, a dairy management system will put you years ahead of your competition.

Dairy owner: A dairy management system allows the dairy owner to automate the business in order to cut costs, increase productivity, and save labor.

Farm owner: Using its great responsive database, the dairy milk management system can add multiple projects and manage all processes of each product.
Keep Reading More Benefits!

You Can Increase Your Customer Base With Online Milk Delivery Software
Businesses are constantly on the lookout for new customers, and they employ a variety of marketing strategies to entice them to buy their products or services. Milk management software is a fantastic option for increasing customer engagement. As a result, delivery options can assist you in increasing the number of customers in a very short period of time.
Increase your milk delivery business's
ROI
Automate complete delivery process &
save the extra costs.
Milk Management Software Leads the Online Delivery Business
The best dairy management system features enable service providers to handle the entire milk delivery business. One of the features is a dashboard, which allows them to stay up to date on every single move of the entire business within seconds, such as the number of consumers receiving online milk delivery, active users, data of entire delivery experts, and revenue generated in a day, week, or month-wise. With the built-in features, everything can be easily tracked and managed. Aside from that, there are numerous features that assist milk distributors or dairy owners in properly organizing their businesses.
Conclusion
No matter what kind of dairy you like, there's bound to be an app that will be perfect for you. If you also want to thrive in the milk business, it's better to get attached to the milk delivery software. For more information, click here.