How Milk Order Management Software is Beneficial for Dairy Business?
Businesses have started shifting towards automating their operations to make them more productive, efficient and profitable. With automation, businesses have gone paperless which has reduced hours of manual hard work and the chances of manual errors.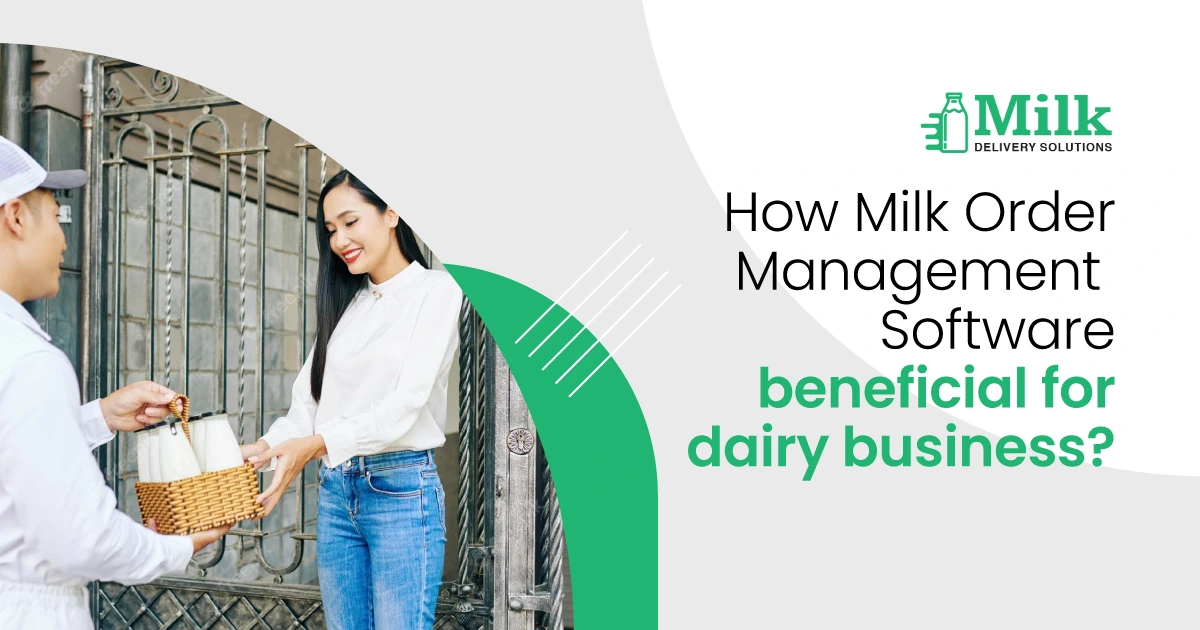 Do you know, according to Gartner, "80% of businesses have already planned to invest in automating their businesses?"
Are you also planning to automate your business?
Milk order management software can help you in automating and streamline your business while making it more efficient and productive. The software allows businesses to focus more on strategising and improving sales instead of business operations. 
In this blog, we'll discuss how dairy businesses can benefit from milk order management software.
Benefits of milk order management software:
Reduces customer acquisition cost- The business owners can acquire new customers by offering their customers a "refer and earn" option. The value of the offer is decided by the business owners. The software allows drivers to acquire new customers from the driver's application. They can also place new orders for them. These features can lower the marketing cost of dairy businesses.   
How does reducing customer acquisition costs help businesses?
Lowers the marketing cost of the business

Use the fund for scaling the business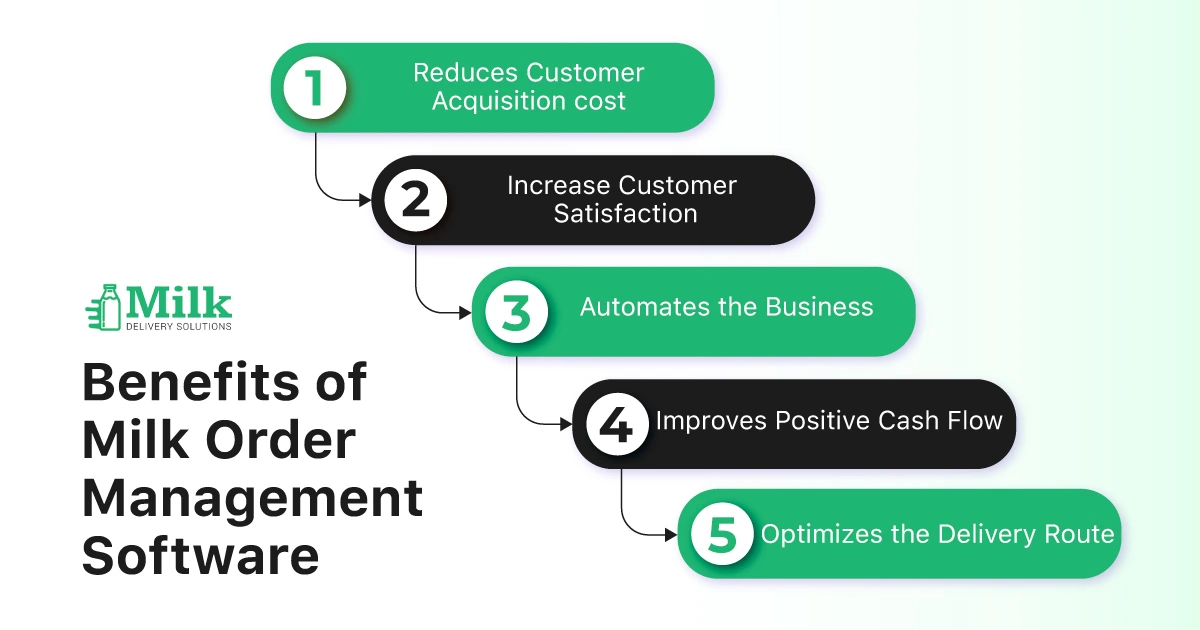 Increase customer satisfaction– Milk order management software digitalises the ordering process and makes it easy for customers to place, modify or cancel their orders. The system auto-generates live order status and allows customers to track their orders in real-time. It promotes transparency and helps build the trustworthiness of the business.
How does high customer satisfaction help businesses?
Increases the customer retention rate (as acquiring new customers can be expensive, retaining the old ones can be more effective)

Bring repeat sales, and referrals, and boost sales 
Automates the business– The online milk management software automates the business process and helps operate them seamlessly. Automation reduces the chances of human errors and makes the process work flawless which includes- order auto-despatch, order tracking, auto-generation of live order status, order summaries and invoices, and notifications (paid and pending bills).   
How does automation help businesses?
Makes order management paperless 

Reduces the chances of human errors

Reduces manpower

Optimises the operational costs   
Improves positive cash flow- The software allows multiple payment integration for the businesses which gives flexibility in making payments for the customers. This allows customers to pay both online (debit or credit card, payment gateways and wallet) and offline (via cash). Milk order management software auto-generates pending bills or low wallet balance notifications which ensures timely payments. 
How does improving the positive cash flow help businesses?
Keeps the busines out of debt 

Enough funds for filling up the stock to fulfiling future customer demand

Generate funds for scaling up the business 
Optimises the delivery route- Auto-route optimisation is one of the main features of milk order management software that helps in reducing delivery costs and making deliveries on time. Using route optimisation creates the shortest delivery path in the sequence assuring reduced turnaround time.
How does optimising the delivery route help businesses?
On-time and accurate delivery without missing any

Cuts-off extra fuel costs and reduces turnaround time  
The software smoothens business operations while optimising costs. Milk order management software is a great tool for businesses who are looking forward to scale-up their businesses and expanding.  
If you are interested in knowing more about milk order management software and are looking forward to scale-up and expanding your dairy business but are confused: Talk to the Experts