How Milk Order Management System Save Time and Resources?
Milk order management automates and streamlines the entire order management process making the process simple and more efficient.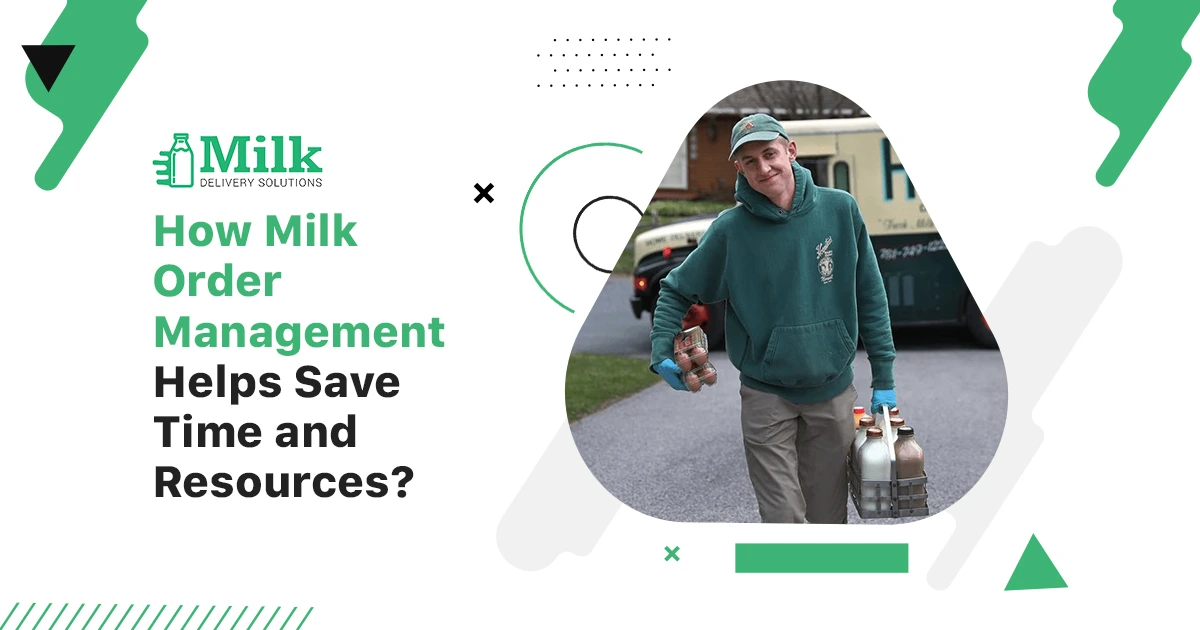 The milk order management system allows businesses to go paperless and manage orders digitally. Automated order management includes digital order acceptance, order tracking, auto-assigning the driver, live order status notifications and order fulfilment. 
In this article, you'll know about how does "milk order management system" help in sustainability.  
5 ways milk order management software can help save time and resources
Automated the process- Dairy milk management software automates the whole order management process from order placement and acceptance to order fulfilment. The process involves subscription order placement and acceptance, order tracking and dispatching, and order fulfilment processes. 
How does automating the process help businesses?
Automation makes the process efficient and removes the need for hiring manpower

The orders are auto-despatched which saves the time required for manual order assignment. 

Reduces human involvement and errors due to manual data entry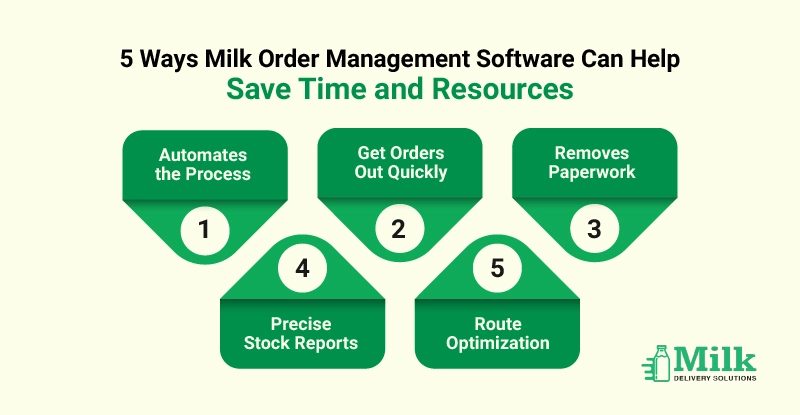 Get orders out quickly and accurately- Milk order management software makes the process efficient and removes any chances of inaccuracies and confusion. The orders are automatically assigned to the delivery person to whom that particular route is allocated. This speeds up the order management process and ensures the order gets out on time for delivery and is delivered accurately. 
How does getting orders timely and accurately help businesses?
The order fulfilment process speeds up and results in timely deliveries

Reduced human involvement also reduces the chances of errors and leads to delivering the right order. 
Remove the need for paperwork- Dairy milk management software automates the order management process and the customer and their order data are automatically stored in the system. This data can be accessed by the business owner at any time. 
How does going paperless help businesses?
Saves paper by going digital

Doesn't require a big team for order management handling

The data is stored safely and can be accessed when needed. 
Precise stock reports- Milk order management software gives precise data on how much stock is available and how much more is required to fulfil future customer demand. Milk being a perishable item requires proper handling so that it doesn't get spoiled due to overstocking.
How does having a precise stock report can assist businesses?
Ensures businesses never go out of stock

The data helps in optimising the stock- not going short or having excess stock

Avoid losses due to spoilage of the product or having insufficient stock
Route optimization- This feature of the order management system creates the shortest route for the delivery person to deliver his orders. Route optimization helps make deliveries fast and cuts-off the fuel costs.
How does cutting extra costs help businesses?
Cuts-off extra fuel cost

Reduces total turnaround time

Ensures accurate and on-time deliveries 
Milk order management software manages orders seamlessly while making it time-efficient and cost-effective. Using the right milk order management system allows the business to focus on growth and business expansion and not focus one-sidedly on the operations. 
If you're looking forward to growing your business sustainably and seeing how we can help: Book a Meeting