How Milk Stock Management Software Works?
Milk stock management is a process of tracking and managing the stock that a business is planning to sell. The process involves obtaining, storing and tracking the products which are automated integrating milk stock management software.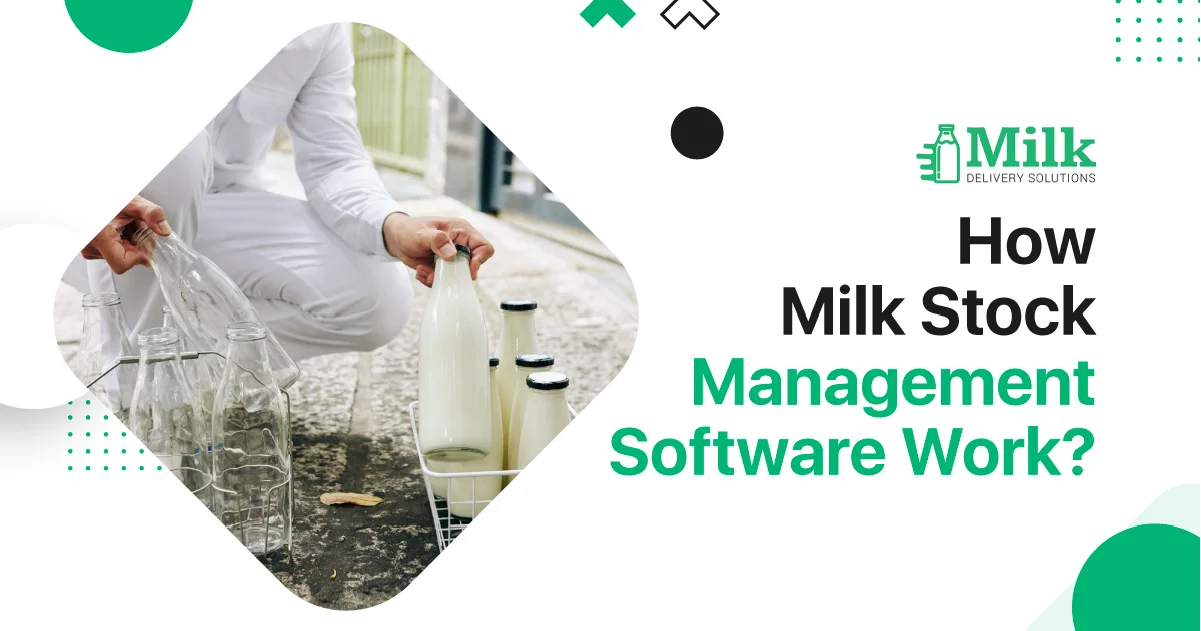 Forecasting sale is one of the major aspects of stock management. If the stock is low, businesses might not be able to keep up with customers' demand and if the stock is high, either the products get spoiled or the businesses have to spend high on storage. 
Milk stock management software automates stock management and allows business owners to track and manage stock from a single platform. For forecasting stock, the software generates stock reports.
In this blog, let's take a closer look at how "milk stock management software" works. 
The steps involved in milk stock management are
Purchasing or directly packing- The amount of dairy stock required is procured and checked. Businesses are needed to make sure that the product procured was handled properly and in the right environment (for items with short shelf-life).
Stock holding- A stock check is performed to ensure that the available stock matches the future stock requirement to meet future demands.
Sales- Once the order is placed and accepted it is then picked, packed, and dispatched.
Reporting- The sold stock left stock and the future stock quantity are analysed and stock for reordering is defined.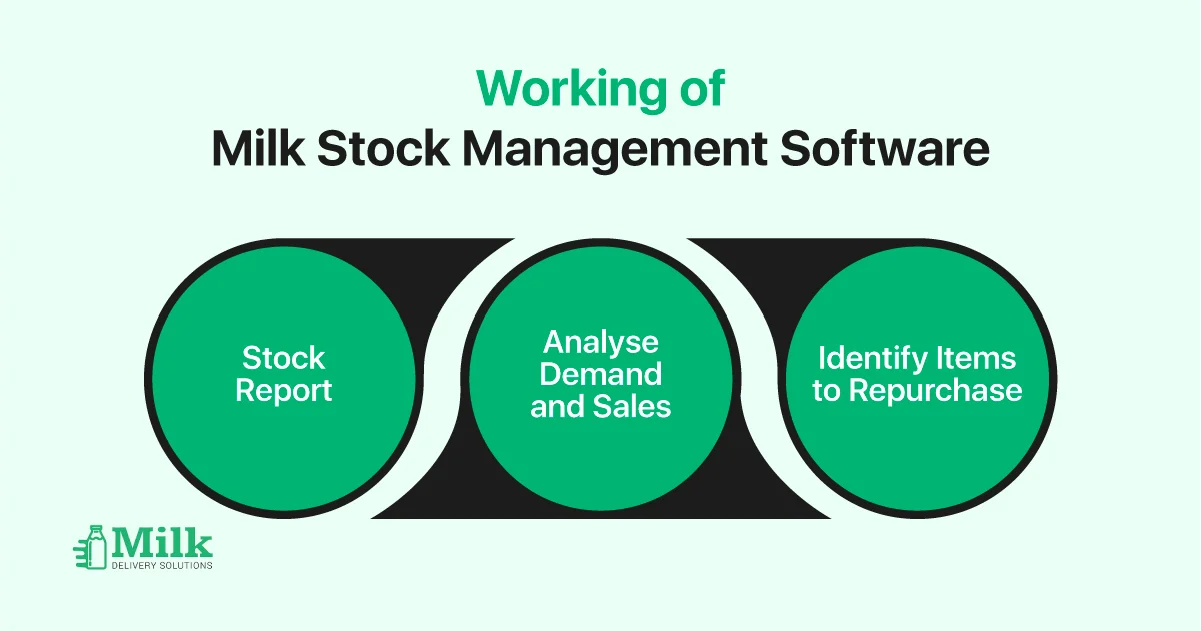 Mechanism of milk stock management software
Stock report- The system generates a stock report showing the stock required to fulfil customers' demand along with the available stock. available stock data allows businesses to know how many orders they can take and avoid overselling. The report allows businesses to get precise detail on the stock that is required to acquire. 
Analyse demand and sales- The report generated by milk stock management software is used to study and analyse the product demand and its sales. Based on this report businesses can understand consumer habits and plan their business strategies for increasing their sales. 
Identify items to repurchase- Businesses can identify items to repurchase using data on stock sold and available. This makes sure that the businesses have enough stock of the product which is in high demand and never goes out of stock. 
An effective milk stock management software streamlines the stock management process and makes it more efficient and productive. Automating the process allows the business to plan its future business strategies instead of worrying about the stock quantity.  
Milk stock management software allows tracking and managing the stock from a single platform. If you want to level up your stock management process and automate it, Talk to Our Experts to learn how our software can help!