Milk Delivery Solutions- Ultimate Milk Stock Management Software
Managing and tracking stock might seem easy, but as the business grows and demand increases it becomes tedious.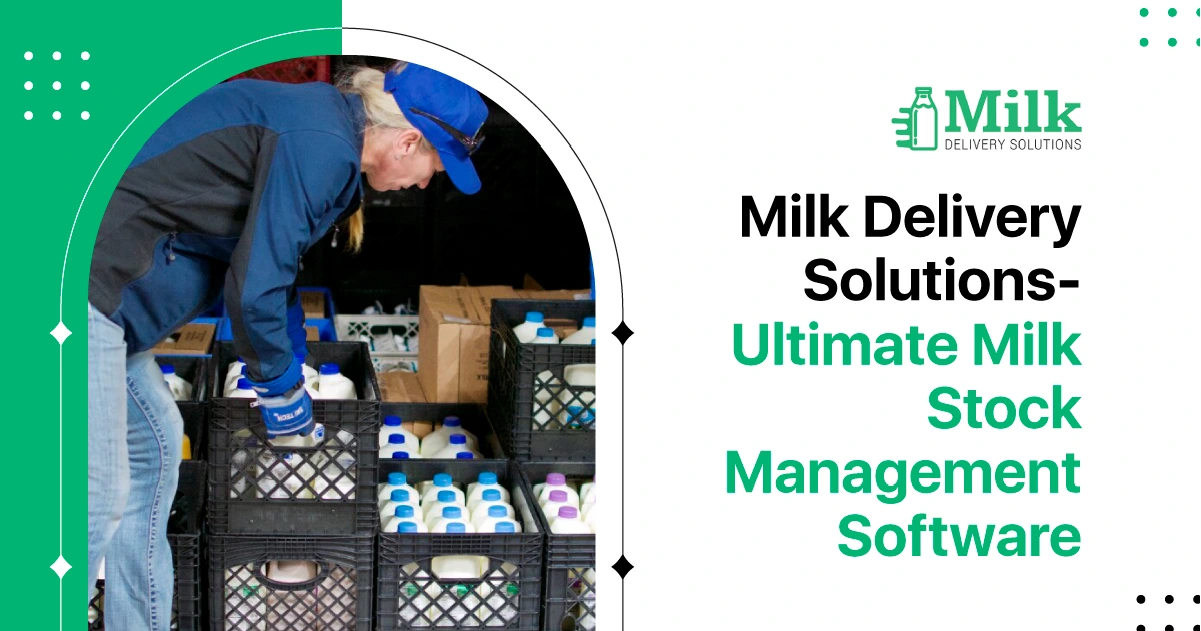 Do you know- According to a survey by CNBC, "Businesses lose USD 1.75 per year to out-of-stock, overstocks and returns"
Many businesses lose when it comes to efficiently managing the stock without being overstocked or stock out. Are you one of them?             
Milk delivery solutions can help with milk stock management in your dairy business.
In this blog we'll discuss;
What is milk delivery solutions?

What are the features of milk delivery solutions that help in managing the stock?

What are the benefits of using milk delivery solutions?

How milk delivery solutions can be the ultimate solution for the dairy business?
What is Milk Delivery Solutions?
Milk delivery solution is an integrated platform that automates all dairy business operations including stock management. The system auto-generates stock report that allows businesses to track and manage stock.
Auto-generates stock report-

The software auto-generates a report that includes data on stock available, stock required, and the extra stock to be acquired to successfully fulfil customers' demands. 

Real-time inventory tracking-

Dairy products are perishable and can't be held for a longer period. The software allows businesses to track the stock in real-time which ensures that the products that have arrived first are sold first (FIFO model).   

Order status tracking-

The milk delivery software allows dairy businesses to track the product status (whether available or not), order status, drivers, order dispatching and shipping in real-time. 

Business reports-

The reports generated by the milk delivery software are used to get precise data on the total inventory required to fulfil future customer demand. The businesses can study and analyse their last product sales and demand and plan future business strategies to increase sales.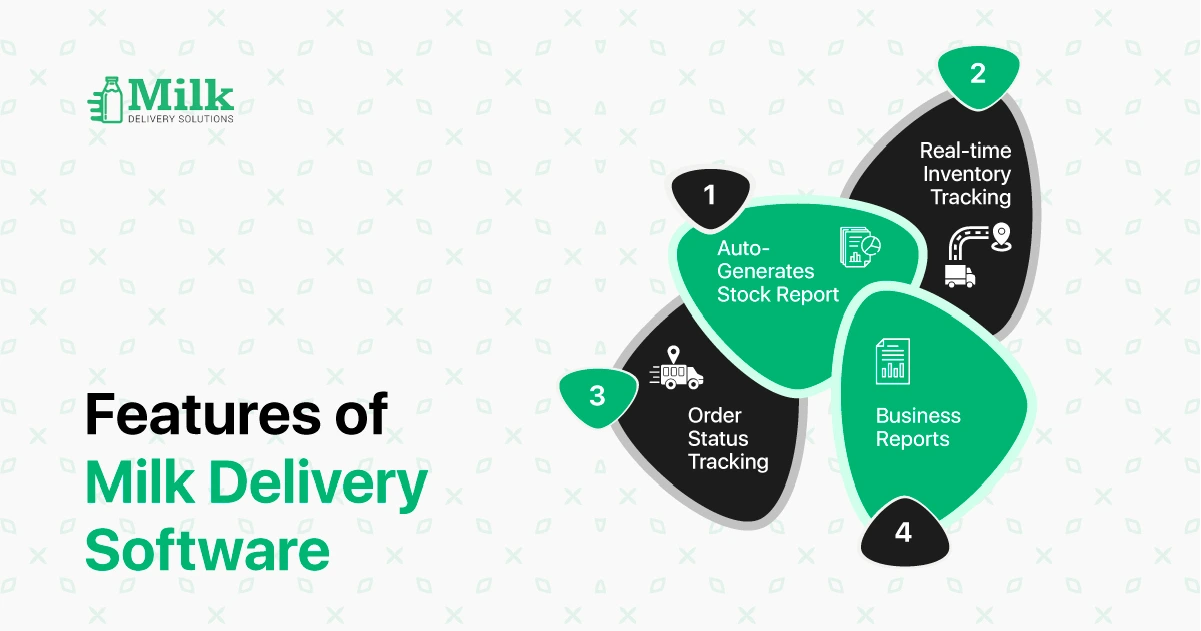 Benefits of using milk delivery solution
Accurate and precise data

– Milk delivery software auto-generates stock reports based on orders received and available stock. The software calculates accurate stock data which ensures that the dairy businesses have optimum dairy stock to fulfil customers' demands. 

Avoid overselling-

The stock reports give details data on current stock and avoid overselling on which the business is short. The stockout products are automatically marked out of stock on the customer interface. 
Did you know- According to a Survey by Peoplevox, "34 per cent of businesses have shipped an order late because they inadvertently sold a product that was not in stock?"
Ensure optimum stock-

The system ensures that dairy businesses never go out of stock or have excess stock. In both cases, businesses can face financial losses.  

Analyse customer demand

– The stock reports are studied and analysed by the businesses to understand product sales and demand. Having such detailed reports can help business to plan their future sales.

Optimises the costs-

Automating the stock management process reduces the need for extra staff. The process becomes paperless with the integration of milk delivery solutions into the dairy business. 
How milk delivery solutions can be the ultimate solution for the dairy business?
Milk delivery software is a complete suite for managing the entire dairy business from a single platform. The software streamlines and automates business operations that include order management, stock management, payment management and delivery management. The milk delivery solution is a one-stop solution for dairy businesses that not only increases the efficiency and productivity of the business but also optimises the business operational costs. 
Milk delivery solutions increase the visibility of the stock management process and allow businesses to track from a single platform. If you also want to automate your dairy business, Talk to Our Experts to learn how our software can help!