Improve CSAT With Milk Subscription Management Software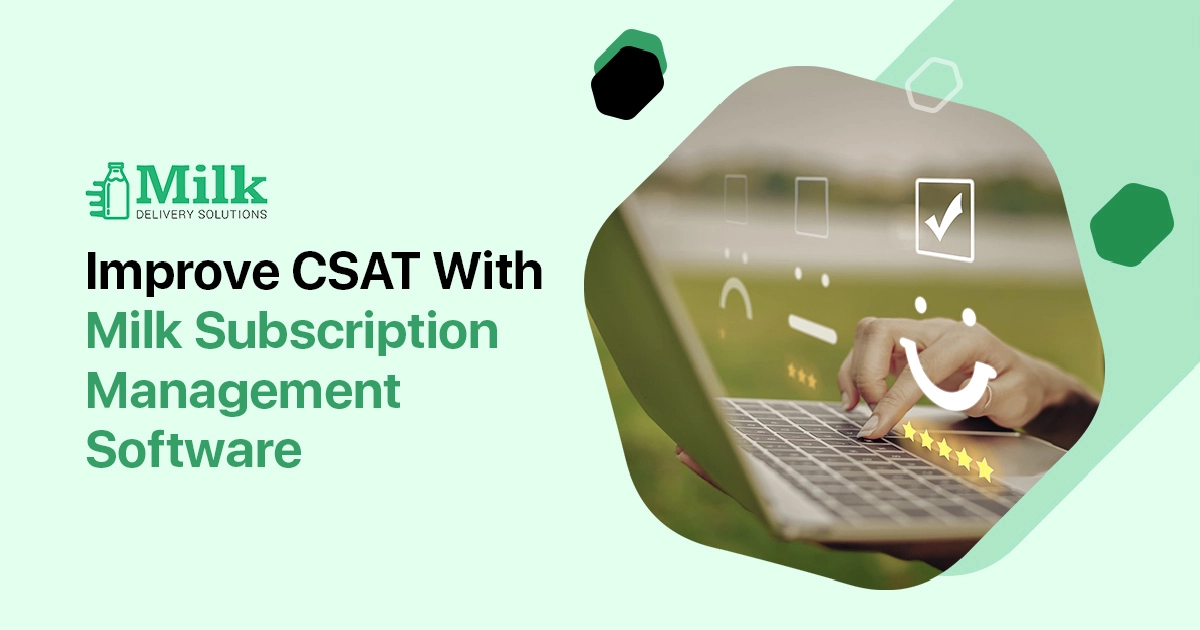 Great customer experience is crucial for the success of the business. According to the research by Esteban Kolsky, 13% of unhappy customers will share their complaints with 15 or more people. On the contrary, happy customers refer the company/ product to their friends and family.
Moreover, acquiring new customers can be more expensive than retaining existing customers. Using a milk delivery solutions for managing the milk subscription can help in reducing the cost of acquiring and retaining existing customers.
In this blog, we'll discuss how effective online milk subscription management software can improve the customer experience. 
5 ways in which milk subscription management software improve your customer satisfaction
Fast and accurate deliveries- On-time and accurate deliveries are crucial when it comes to increasing customer satisfaction. The software automates the entire business processes which streamlines them and mitigates the chances of errors. Auto-order updation, auto-assign orders, route optimisation, and auto-generation of stock reports ensure fast and accurate deliveries.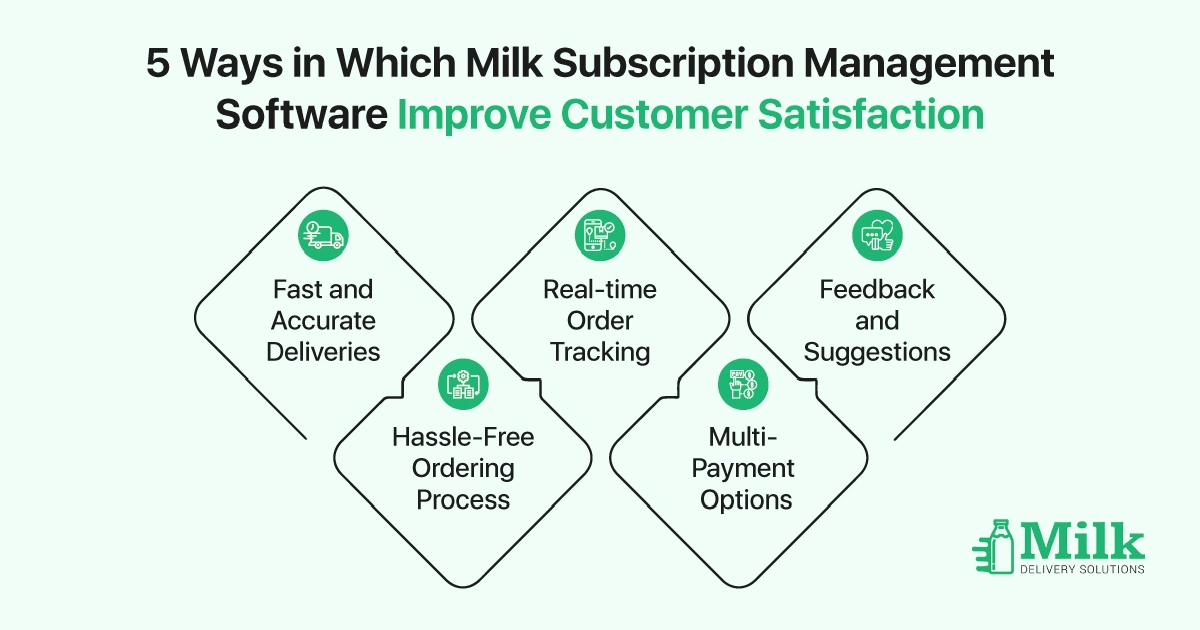 Hassle-free ordering process- The customers order directly through a digital platform, customer interface. Customers can place new orders, and modify or cancel the existing order. These orders are notified on the admin panel which is either accepted or rejected by the vendor. The order is then tracked, auto-assigned and scheduled, dispatched and delivered. 
Real-time order tracking- Customers get real-time order status updates and predictive ETAs which increases the customer experience. The customer can directly communicate with the delivery person in case of any delivery delays or changes. This promotes transparency and a healthy relationship between the customers and the business adding value to the brand.
Multi-payment options- The milk delivery software offers multiple payment options for the customers giving them flexibility in making payments. They can pay their pending bills online (debit card, credit card, payment gateways like GPay, Stripe, PayPal, etc, and in-app wallet) or via cash. This allows them to pay at any time and from anywhere. 
Feedback and suggestions- Customers can give their feedback and suggestions from the customer interface on the product or service. This help businesses understand the area of improvement and allow them to plan strategies to refine the product or service.
Understanding customer experience and sentiments allows them to penetrate and expand their business effectively. Good Customer experience can help in improving the public image of a company adding value to your brand. Milk subscription management software increased transparency and makes communication clearer, resulting in improving the customer experience and customer retention rate while decreasing the churn rate.
Happy customers bring repeat sales and renew referrals which reduces the cost of acquisition. If you're interested in knowing more about "online milk subscription software" Schedule a Call and see how we can help you improve your customers' experience.