How Milk Subscription Management Software Help Dairy Business?
Growing and scaling the business is the ultimate goal of any business and the dairy business is no expectation. Milk subscription software automates and streamlines the entire dairy business increasing productivity, efficiency and profitability which is important for scaling up businesses.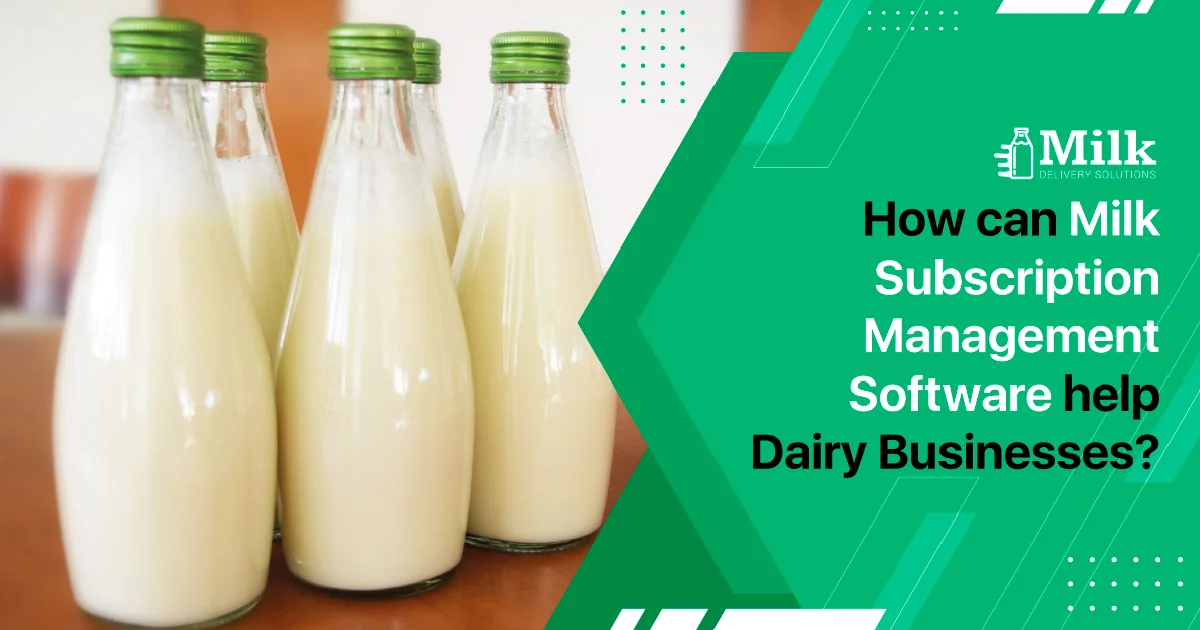 In this blog, we'll discuss the benefits of using milk subscription software in the dairy business. 
Top 6 benefits of using milk subscription management software in dairy businesses
Improves positive cash flow- The software auto-generates link-based invoices, offers flexible payment options and sends pending payment notifications which ensure that customers make their pending bill payments on time. The software also allows businesses to enable only wallet payment options in the customer application. Customers need to add money to their wallets before placing a successful order. Both these features improve the positive cash flow and prevent the business from going behind cash.    
Mitigates human errors- The online milk management software automates the data updation from order data to assigning orders which mitigates the chances of human errors. This results in making accurate and hassle-free deliveries while saving time and money. The software makes the business operation go paperless.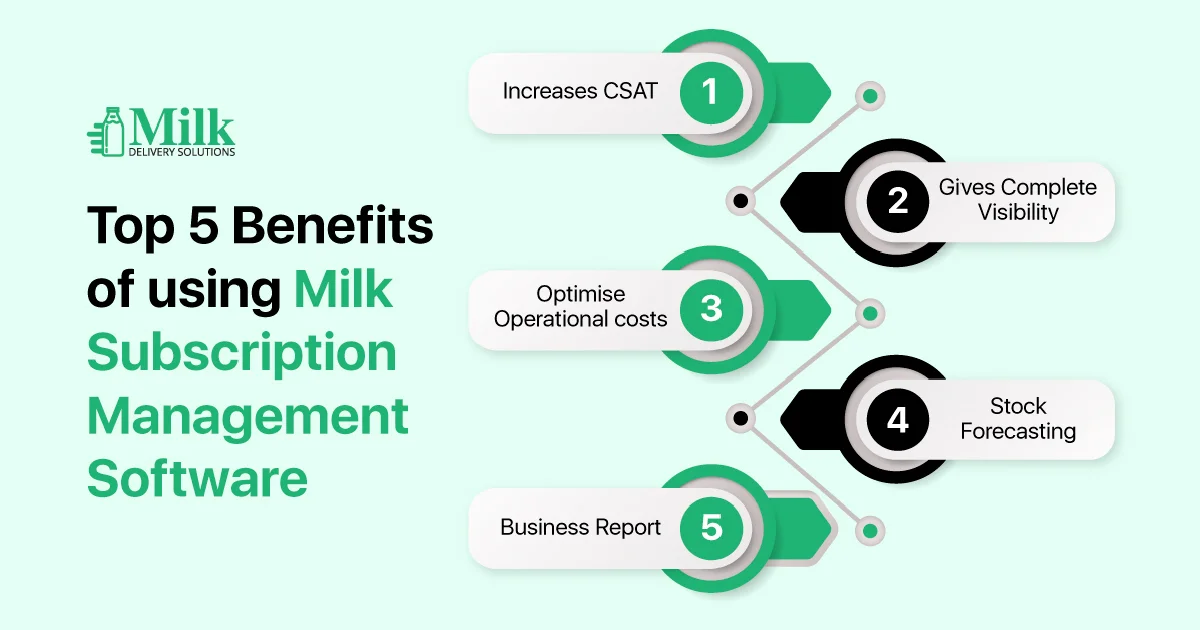 Increases CSAT- Transparency and clear communication between customers and businesses are crucial for increasing customer satisfaction scores which results in improving the retention rate and decreasing the churn rate. According to National Business Research Institute, "great customer service experience can boost the sales of the businesses by 20% or more."  
Gives complete visibility– The milk subscription management software is integrated software that allows business owners to track and operate their entire business from a single screen. The software allows business owners to track and manage business operations like order management, stock management, and payment management. The businesses can track all the activities on drivers' applications and customer interfaces. 
Optimise operational costs- The software automates and makes business operations go paperless which limits the need for hiring extra staff. Route-optimisation feature optimises the delivery route and the fuel costs. 
Stock forecasting- Managing inventory is one of the most nerve-racking tasks. The software, however, simplifies the process by auto-generating the stock reports. These reports involve data on stock present, total stock required, and extra stock needed to fulfil customer orders. Having precise report ensures that the business never goes out of stock or have excess stock. Both insufficient or excess stock can lead to financial losses
Business reports- The milk subscription management software auto-generates reports like overall sales reports (monthly and annually), product sales, customer sentiments and analytics, and stock reports. Businesses can study and analyse these reports to understand the market and product demand and plan business strategies for future sales. 
Milk delivery solution is a great tool for businesses that are looking forward to growing and scaling up their businesses. The software automates business operations and streamlines the entire business making it both time-efficient and cost-effective. 
If you want to learn how practically milk subscription management software can help your business: Book a Demo, and see how can it take your business to the next level.