Save Extra Costs with Dairy Milk Management Software
Dairy Milk Management Software is software that allows you to keep track of your milk production, the type of milk you produce, and the quantity.
It helps save time and money by providing reports with information on your current production. This includes data on what you currently have in stock, how much it would cost to buy more milk at the current prices, what is making up the most of your inventory (i.e. skim or whole milk), and which type of milk has the highest demand in the market (i.e. skim or whole).
The Dairy Milk Management Software can also help reduce waste by allowing for adjustments in order quantities based on inventory needs and feedback from customers about their preferences for different types of milk.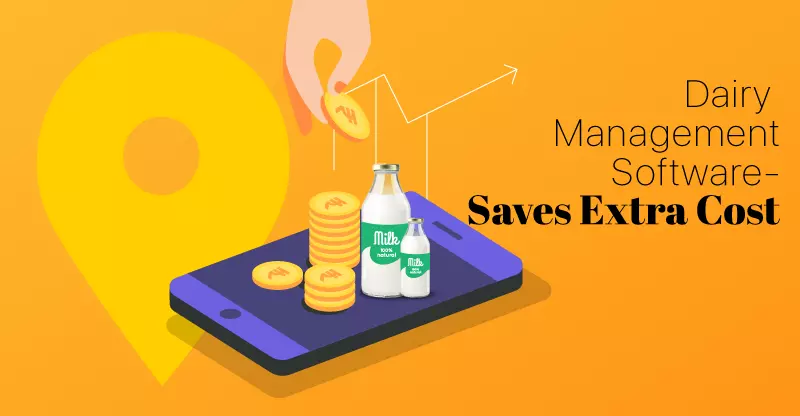 According to FAO, Global milk production has climbed by 61 percent (on average 2 percent per year) in the last 25 years and is expected to increase to 177 million metric tonnes by 2025.
Following are some Factors to know How Dairy Milk Management Software Can Save Your Money 
Reduce extra fuel consumption with route optimization –

To increase a delivery driver's productivity and customer service, route optimization software plans the sequence of stops the vehicle will make. The program generates these effective routes for a complete fleet depending on the limits and goals of the company, supporting dispatchers by automating the job of manual planning.

Reduce manual labor with automated order acceptance & auto-dispatch –

For you, an automated dispatch system manages the flow of goods, people, and services. The software makes optimal decisions on vehicle and driver deployment by crunching big datasets with machine learning. Modern automated dispatch systems also provide you complete control over your fleet by evaluating real-time data and rerouting cars around weather or traffic delays, as well as resequencing stops to ensure on-time deliveries despite changing conditions.

Reduce extra supply costs –

When everything goes digital you can save the extra costs with the help of milk management software. Businesses are becoming increasingly conscious of the importance of employing digital technologies to improve process efficiency. Internal communication, ERP, payroll, sales, analytics, and delivery management software are all examples of these technologies.
Increase your milk delivery business's
ROI
Automate complete delivery process &
save the extra costs.
Wrapping up:
You are a dairy business owner and you want the software with all of the above features for your business then Milk Delivery Solutions  is what you need to grow. It is a cloud-based platform for end-to-end delivery management. All of the obstacles of modern delivery, including route optimization, may be handled with our robust solution. Request the demo now!