Streamline the complete dairy business with a milk delivery app
Do you ever realize you're out of milk when you get up in the morning? The majority of us have been in this circumstance and felt resentful for not purchasing milk the day before. We understand how aggravating it is, but we are all people, after all. But what if you could get the milk online and have it delivered to your door using a smartphone app? Mobile apps that address common problems are in high demand these days, and dairy product providers aren't far behind.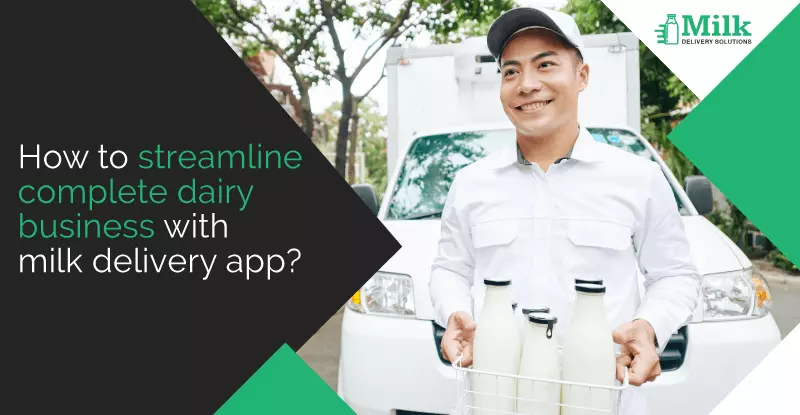 The dairy sector is being transformed by milk delivery solutions . Globally, the digitization of the dairy industry has created new opportunities for suppliers. A milk delivery app, on the other hand, saves time and effort by allowing consumers to arrange their milk deliveries at their leisure. 
As a result, milk delivery app development is beneficial to both:
Milk Delivery Solution for Retailers (B2C)

Milk Delivery Solution for Dairy Traders (B2B)
Local dairy producers have seen an increase in demand for milk in the previous few years after joining Milk Delivery Solutions. More and more people are using the app to order fresh milk and benefit from hassle-free milk delivery. With this knowledge, we can see how the MDS app benefits dairy farming operations and accelerates their growth.
Why Invest in Milk Delivery Mobile App Development?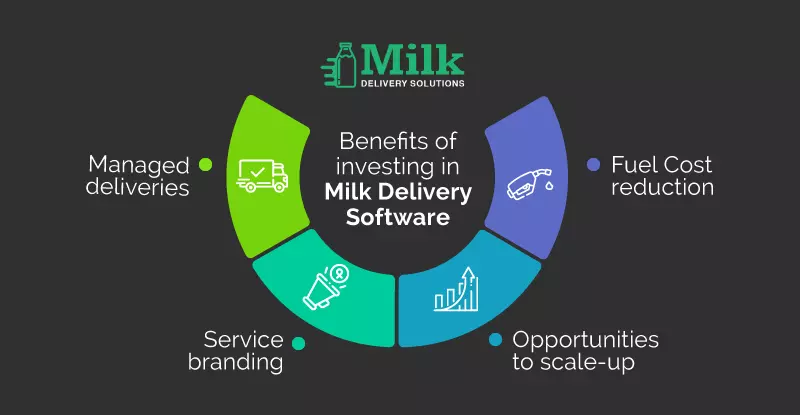 Dairy companies benefit from milk supply software since they assist them to streamline their operations. They use these programs to keep track of anything from the total number of clients and distribution personnel to huge KPIs.
Online applications aid in the development of a recognized brand for your small business. People trust brands significantly more than non-branded services because of their purity and trustworthiness. Using online milk ordering tools, dairy companies may popularise and build their brand as milk distributors.
Opportunities To Scale-up
An on-demand app is a technology boom. An app can assist you in unlocking new opportunities for your dairy business. For example, if you want to target a niche market or a certain public for your specialized services, the on-demand app will allow you to do so. You, for example, own a milk firm, and the on-demand smartphone app allows customers to place orders online without having to call or wait. It will also assist you in handling the delivery of ordered items to the client's door.
Milk Delivery App helps with route optimization to optimize the delivery routes. It helps with the shortest routes for the delivery and helps the businesses reduce the fuel costs eventually resulting in less carbon emission.
Winding-up
In 2022, dairy business digitization appears to have a lot of promise, so if you have a similar idea for a milk delivery app, don't hesitate to contact our team. You can tell us about your project idea, and we'll come up with creative methods to make it a reality.
We hope that this blog has answered some of your questions about dairy digitization and app development. However, if you have any further questions, we are happy to hear them.
For Free Demo Click Here