How Dairy Management Software is Beneficial for Dairy Owners
Dairy management software can help you with time-consuming and repetitive tasks. It can automate a variety of corporate processes, including registration, recording, data analysis, report production, and scheduling, among others.
Let's take a look at the current scenario before moving on to the solutions. These pandemics have impacted a large number of enterprises and individuals. Lockdown is like putting oil on a fire. People can benefit from online dairy management system in a variety of ways. The online milk solutions are lowering the disparities between dairy producers and customers, which have grown as a result of the coronavirus outbreak. Customers' expectations are met by the online milk management program, which delivers requested milk to their doorsteps.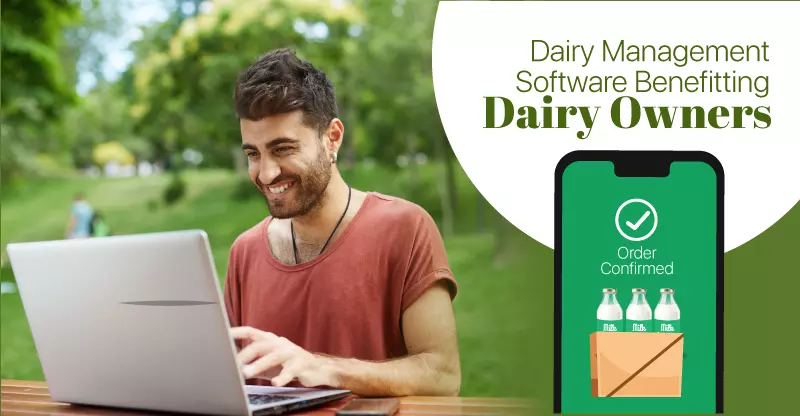 Benefits of Management Software for Business
There are numerous advantages to using any software to operate a corporation. Only a few software packages, however, offer the ability to manage the billing process properly and securely.
Let's take a look at the advantages of the Milk delivery app and how dairy management system benefits owners:-

Product pricing list – The owner can create a list of products and their prices. They can contain the product's categories and subcategories alongside the image.
Account Management – Billing management makes it simple to compute sales, purchases, and profits, which leads to automatic account maintenance. It implies no physical labor and reduced paper waste.
Payment collection – Assume the consumers pay at the end of the month. Manually, you would have to open all of the books and match the payments left with consumers, but with the mobile app, the owner can check this with a few clicks and recover the funds.
Making Judgments –  With business intelligence insights, the owner may make quick and informed decisions on critical issues.
Revenue Recognition – The smart dashboard of the milk delivery app will offer you various data such as sales, the payment received, revenue earned, and so on. It implies you won't have to do any manual calculations; instead, you'll be able to assess the business's current status by looking at the insights.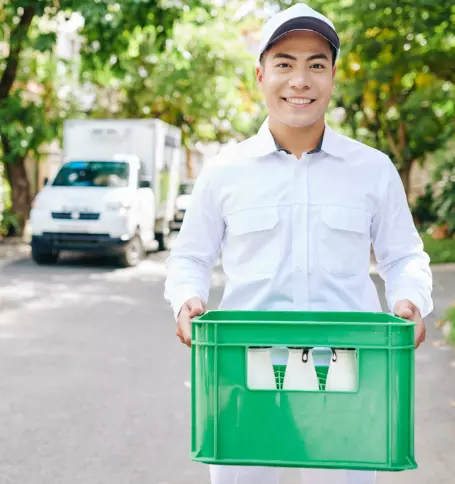 Want to Expand Your Milk Delivery Business?
We have the ideas & technology ready.
Conclusion
The milk delivery mobile app has an order management tool that aids in order management and avoids inventory overstocking and understocking. Milk delivery apps are essential for properly and efficiently managing a dairy farm.
Make an appointment for a free demo with us!