How Does Milk Round Software Work?
The milk round software is ERP software that makes the customer's ordering process hassle-free and easy. The Milk round software comes in a complete package in which the dairy owners get a customer app for their customers, a driver app for drivers, and an admin panel to manage everything on a single platform.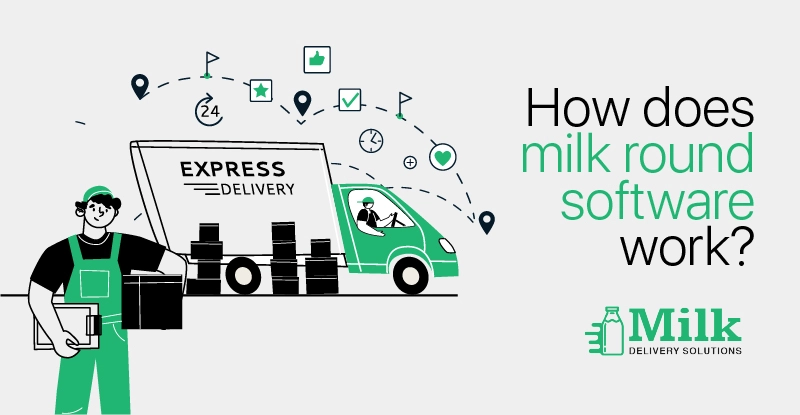 Let's discuss the Steps of Milk Round Software
Customer places an order:- The first step starts when the customer places an order either from the mobile application or through a website. Customers can place an order anytime from the app.  Then the order goes to the business panel for routing and assigning.
Order received in the back office:- Once the order is placed by the customer then it shows on the admin panel for confirmation. Once the vendor confirms the order, a notification is triggered to the customer to order confirmation. 
Order assigned to drivers:- Once the order gets confirmed, it automatically gets assigned to the driver. The software is intelligent enough to allocate the orders to the driver based on the areas allocated to them. The owner can also auto-optimize the route for drivers.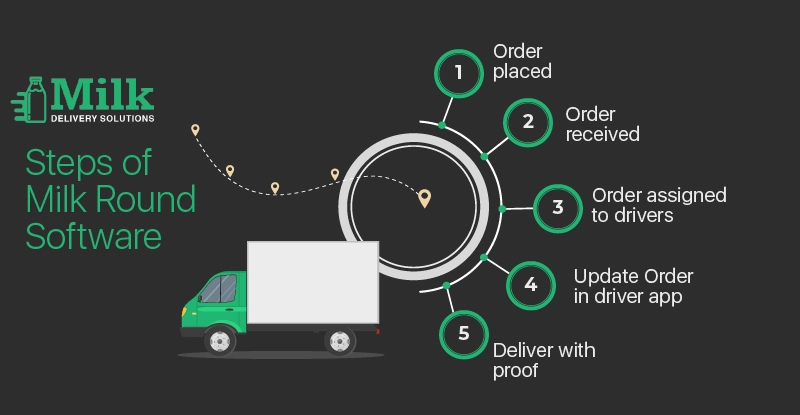 Update Order in driver app:– In the driver app, drivers get a complete list of the products to be delivered based on the route. Along with the product list, how much stock is required also gets reflected in the app. It helps drivers to complete the route without any miscommunication.
Deliver with proof:- On reaching the customer's doorstep, drivers deliver the orders and have the ability to take proof of the order delivered. The proof of the delivery feature helps the admin to save money and increase operational performance.
Conclusion
Developing the software from scratch involves a lot of effort and time. The most important thing is to take care of the consumer's needs. So approaching an automated and developed system is a wise decision in today's time. A single platform like milk round software is sufficient to take care of all the needs and problems of the customer.