The digital arena has grown to be really fast. And being in the dairy industry, it becomes very important to understand why there is a need for delivery management software. The software helps to solve all the issues and has many benefits.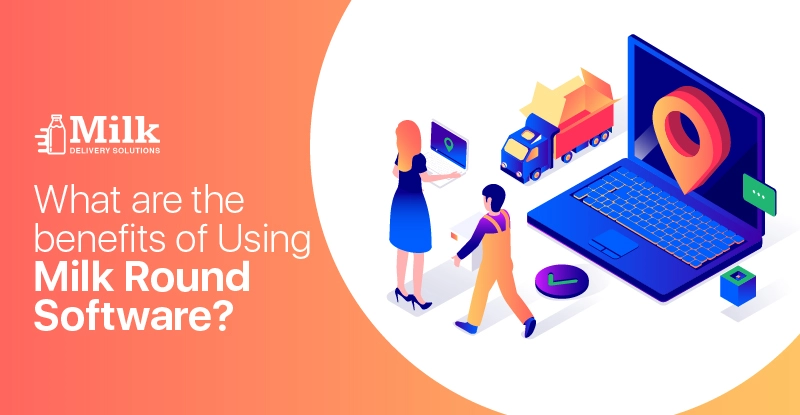 Do you know any one of them?
Let's discuss.
The benefit of using Software for delivery is that the dairy owner gets to connect directly with their customers. This helps to build a good relationship with the customers. For any business, it's essential to gain customers' trust as they are the building pillar for a business.

Benefits that help to grow your business

More customer acquisition:- Onboard a new customer is very much difficult. But with the software, drivers can easily register new customers on their schedules. This helps to acquire new customers without spending a single penny on marketing and also any extra efforts.
Route Planning:- Route planning is basically termed as the scheduling of the drivers accordingly to the orders. Pre-planning of routes will give a summarized list of orders to be delivered in a particular schedule. With the help of milk round software, the drivers get an optimized route list to save travel time.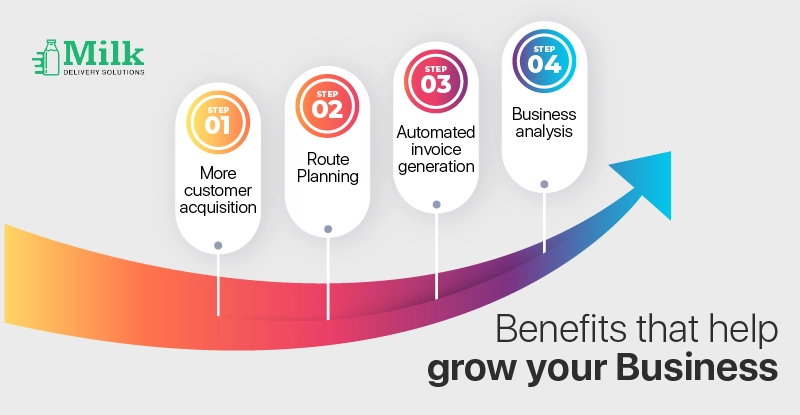 Automated invoice generation:– Invoice generation at the month end is a tedious task. And following up with customers for those payments is even more hectic. The milk delivery software helps every vendor to deal with the situation. The software manages the invoice process automatically and even more effectively to save a lot of time and cost of printing bills manually.
Business analysis:- For any business, it is mandatory to get accurate reports to analyze the business growth. With milk round software, the business vendor gets detailed information about the exact sales, and payments received by customers in the form of graphs or charts. These reports are very helpful for analyzing the growth of the business. With the help of these reports, vendors can take timely decisions for the betterment of the business.
To conclude, investing in milk delivery software gives you a lot of benefits. Stepping ahead with the software will streamline all the delivery operations and the dairy owner has more time to focus on the growth of the business. If you still have any queries, request a free demo.