How Milk Delivery Apps are Offering Growth Amid COVID-19
The demand for online milk delivery apps is doubling in the market due to various reasons. One of the major reasons is the benefit it offers not just to the customers but also eases milk delivery via online measures. Another is by automating every part of the dairy business with mobile apps for milk delivery that helps in overall growth.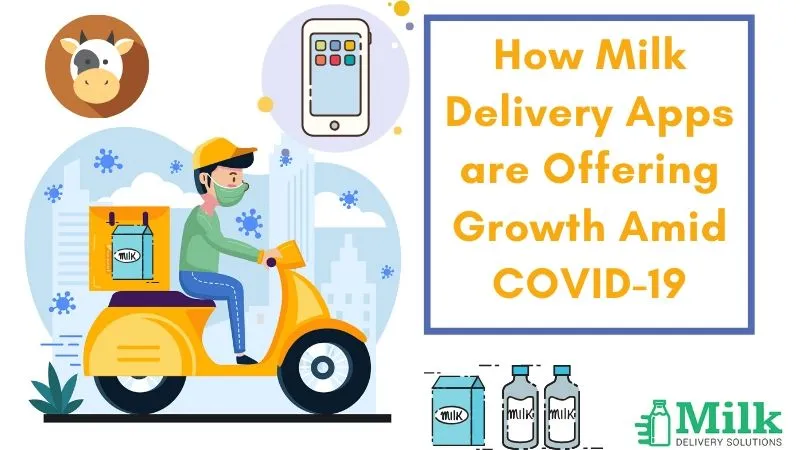 In this COVID-19 crisis, the biggest way to survive in the market was through these online delivery software solutions. The harsh decisions such as lockdown and complete restriction of movement of citizens in the areas are proving injurious, especially for the economy. To repair the loss during the lockdown, milk delivery software plays an important role. The demand for daily essential items such as milk, curd, etc., remains unaffected for the service providers as well as for consumers who have milk delivery app solutions. These online delivery services actually boost the immunity of various sectors across the country.  
How Online Milk Delivery Apps Are Helping Businesses Amid COVID-19
The hunger for getting dairy milk management software is floating in today's world. Online milk delivery solutions are helping service providers in making huge revenue. Below, we have mentioned some of the important points that show the actual work and benefit they are offering to the service providers worldwide. 
You Can Save Time with Online Options

–

Just imagine, if you are offering your customers an opportunity to order the milk at any time. Isn't it the best option for you as well as for them? They can order the required quantity of milk  24/7 which means you are offering ease. All these would save time. With the help of the milk ordering app, they need not stand in the lines to wait for the milk.   

You Can Get Milk Orders 24/7

– 

Every store has some certain time to offer their services. But these online milk delivery solutions are opened 24/7. Customers can order milk at any time to get it delivered to the mentioned address. Hence, online milk delivery for dairy allows you to work 24/7.
You Can Save Your Resources

– 

If we talk about India, every dairy owner needs to recruit some professionals to supply milk from the production unit to the distributor's place. All these things are very difficult and require a lot of resources. Plus, there is a chance of getting problems because in traditional ways visibility is something that remains an anonymous thing even for the service providers. But with online milk solutions, you can do a lot. From being directly connected to the customers without any resources to get orders, you can track the deliveries on your smartphones. 

Mind-Blowing Options To Increase the Customer Base

– 

We all love to get things at less cost or at a discounted price. The experts have integrated a lot of features in Milk Online Delivery App Services. These features help the service providers to offer the milk at low prices to their loyal customers. This awesome option helps the dairy farmers to amplify the count of customers. Referring to the online milk delivery services to other users through reward points or referrals options are ways to increase the number of customers.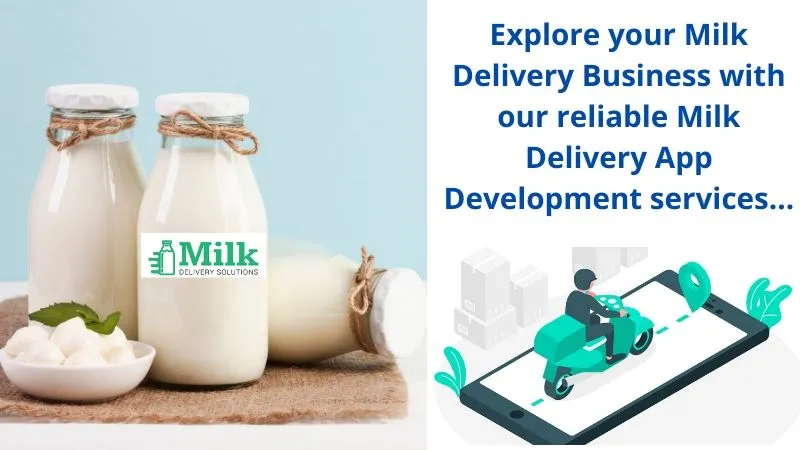 Dairy Products Delivery App Offers Better Explanation about the Products and Users-

 

How many online customers bought certain dairy products? Calculating manually about all these things is very difficult. But in-built functionality of online dairy management software represents everything clearly. Customers can see the products from the product list. If you wanted to see who purchased which one and how much, the features can explain everything in a better way. 

Real-time Payment Options

– 

The milk delivery app development provides in-app payment options. With these online options, you can easily get the payment for the ordered milk within seconds. In short, this feature has made transactions online. With multiple payment options such as credit cards, debit cards, mobile payment gateways, your customers can pay you in many ways. Isn't it amazing? I think it's something more than amazing.

Excellent Way to Track Deliveries

–

As the delivery staff is responsible to deliver the milk from one place to another. The route they are using, save delivery to the customers' place, etc can easily be traced with the online tracking facilities. This means it is an amazing way to have transparency about business working.
Want to Expand Your Milk Delivery Business?
We have the ideas & technology ready.
Wrapping Up-
The online milk delivery app solutions offer complete information to its users and assist them in managing the complete dairy business. From taking orders to delivery of milk, every iota of the business can be tracked with the help of milk delivery software. Are you looking to increase your opportunities to grow in your dairy business or in milk delivery? If yes, please consult with the professionals. All you need to do is to fill in the details in the below form.